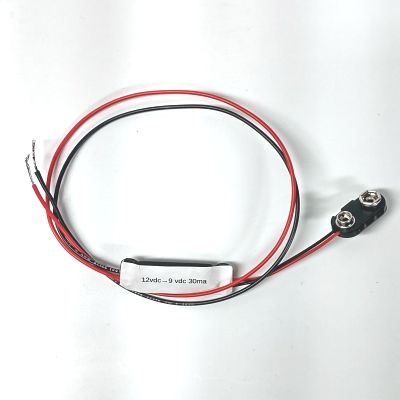 Voltage Converter Needed For 12 volt Power Supplies
Voltage Converter converts a 12 volt DC power source down to 9 volts: the voltage needed by the Critter Gitter.
It was first provided for a cabin in Alaska that sits unoccupied over the winter. The cabin has a 12 volt battery system that powers the electrical needs of the cabin. With a Voltage Converter, the Critter Gitters can be powered by the 12 volt system and mitigate the worry of bear damage over the winter.
This voltage converter has a current limit of 30ma.