Warranty & Return Ploicy
All Amtek products have a one year manufacturer's warranty. If your product is defective, it must be returned to the distibutor not to Amtek.
If purchased from KDC, we will provide a replacement product. Otherwise, you will need to contact the seller you purchased the item from for a return.
There are no cash warranty refunds.
KDC will accept returns in original condition within 30 days of purchase.
KDC products have a two year manufacturer's warranty.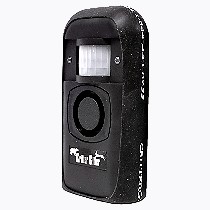 Weatherproof Critter Gitter Version 2 plus mounting extras
(Suggested Retail: $174.95)
Sale Price $99.95

9 volt battery included.
Hook and Loop Strap included.

Wt. 5.4oz.

In Stock

Read More